In honor of the 25th anniversary of National Breast Cancer Awareness Month, your pick of goods that divvy up some profits to breast cancer awareness is big. While this charitable gesture is appreciated, putting the pink ribbon on a product also stimulates sales ... so while it might seem nice when 5% of the proceeds from your purchase is donated, the other 95% is company profit. It's way more philanthropic when a company donates most or all of the profits from your purchase to help find a cure. These budget friendly buys, priced from $2 to $20, allocate a whopping 100% of the profits to breast cancer causes.
Kohl's Cares® Simply Vera Vera Wang Coin Purse, $10.
Kohl's Cares® Simply Vera Vera Wang Multistrand Necklace, $5.
Kudos to Kohl's for donating 100% of profits from these and other

Simply Vera Vera Wang "Pink

"

products to breast cancer research. More motivation to buy:
All items are $5 to $10 and shipping is a mere 99¢ each.
PacSun's
B4Bc Another Name Tote
,
$9.50, displays humorous names for boobs, and 100% of sales go to

B4BC

(Boarding for Breast Cancer).
Buy Philosophy Shower for the Cure,
$20,

and Philosophy sends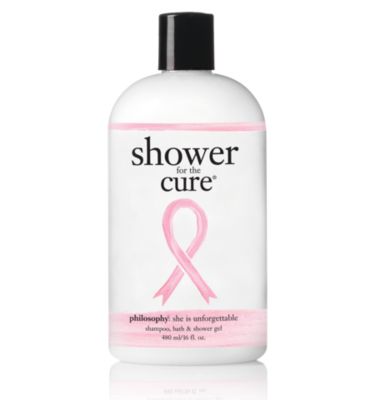 100% of net proceeds to the
Women's Cancer Research Fund
.
Buy Avon's

Breast Cancer Crusade Lips for Life Novelty Tote,

$5, and
100
% of the net profits go to the Avon Breast Cancer Crusade. Click for details, or contact your Avon Representative.
Coming soon to an Avon Representative near you: the

Marimekko designed Crusade Tote

,

$10.